A boutique hotel for staying true to the local culture
---
As usual for the best boutique hotels, also the Relais Fenicottero Rosa is deeply connected to the land. Traditions, scents and flavours of our beautiful Sardinia are strongly tied in the hospitality we offer you.
Flavours of Sardinia
---
We have to admit that in the matter of food and wine we can take advantage from many facts: our love for cooking, a deep knowledge of traditional flavour combinations, that comes from our local roots, our organic vegetable garden that we grow with love and finally the land of Gallura, so rich in outstanding delicacies, it provides us with the ingredients to create the gastronomic experience we offer you.
To prepare our highly appreciated breakfast, we select the best local products and everything else is home made: sheep's and cow's milk ricotta, to be paired with lavender, eucalyptus, wildflower and strawberry tree honey, a true Sardinian excellence, as well as pecorino and peretta (Sardinian cow's milk caciotta) that come from a dairy in Berchideddu and from a beekeeper in Loiri Porto San Paolo.
Home made, directly in our kitchen, daily fresh yogurt and jams made with oranges, limes, strawberries, figs, plums, apricots, peaches, mulberry blackberries... and even roses, according to the flowering of our rose garden! The sweet dishes selection that make delicious our breakfast goes from papassini (typical Sardinian biscuits) to grandma's angel food cake with walnuts and raisins (our ancestors' breakfast!), apple pie, jam tart and muffins. But we don't fail to do a vegan or gluten-free cake. And then cold cuts, eggs freshly prepared as you like them, different types of Sardinian bread and our fresh seasonal fruit.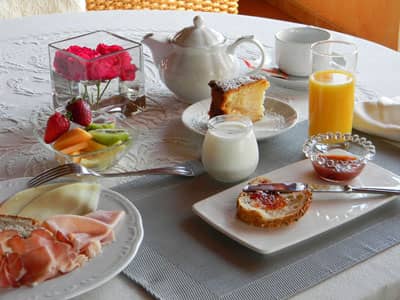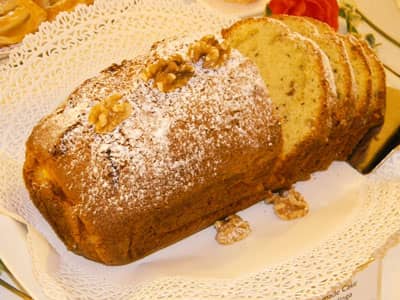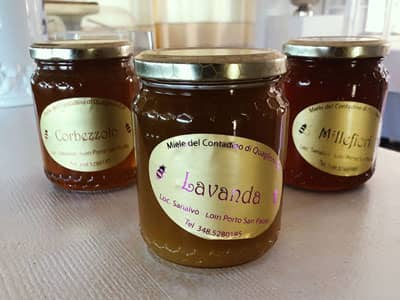 For those who want to dine in our restaurant L' Isola dei Sapori we have a basic menu to choose from but during breakfast, with Mamma Rica, you can talk about your culinary curiosities and she will lead you to an authentic, no-frills and tailor-made cuisine: vegetables and aromatic herbs that come from our vegetable garden enrich fish, meat, vegetarian and vegan dishes, and help us in offering special and satisfying dishes even to guests with food allergies and intolerances.
To feel and taste the sea, you can find the Fregula with clams, a fragrant risotto with shrimp and zucchini, the sea bream fillet in a potato crust and the octopus salad. Inspired to the hinterland, our plate of local cured meats and cheeses La Storia Sarda, the spit-roasted suckling pig with myrtle, the Zuppa Gallurese. And also our fresh pasta such as Ciusoni with sausage and ravioli stuffed with ricotta; and for those who want to discover new and particular flavours, spaghetti with mullet bottarga of Cabras (salted and seasoned mullet roe, from one of the largest ponds in Europe). Unmissable dessert, seadas with lavender honey. Your dishes can be paired by choosing from our selection of Sardinian wines: Cannonau, Carignano, Muristellu, Vermentino.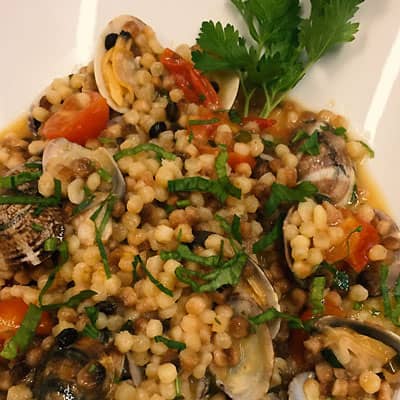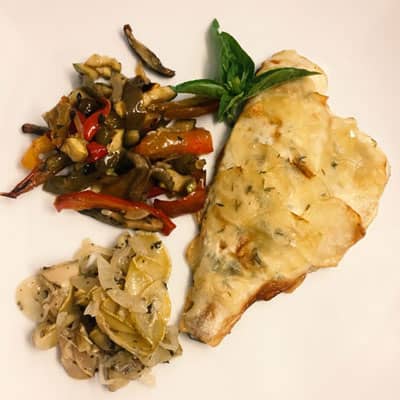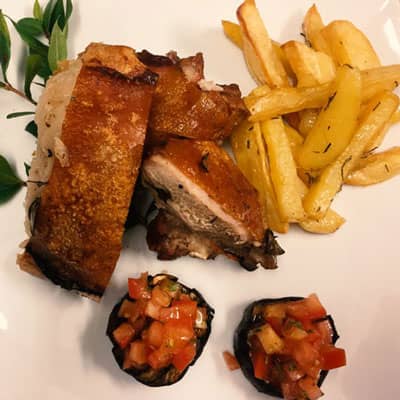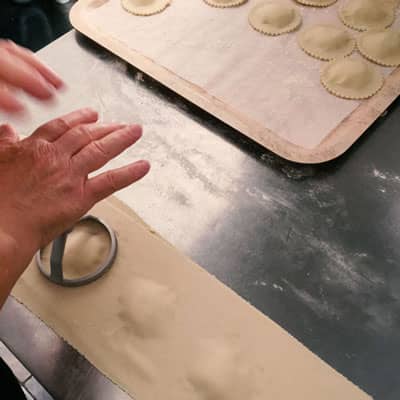 Our furnishings and local Sardinian craftsmanship
---
In our relais, you will find other traces of our love for the land of Sardinia: furniture accessories and objects that celebrate tradition. Ceramics with the iconic pieces of Cerasarda, the Italian excellence company born in 1963 in Olbia at the behest of Prince Karim Aga Khan, La Gallina matta di Farci, one of the historical families of Sardinian artistic ceramics since the 1920s, and others from less-known but equally talented artisan workshops on the island.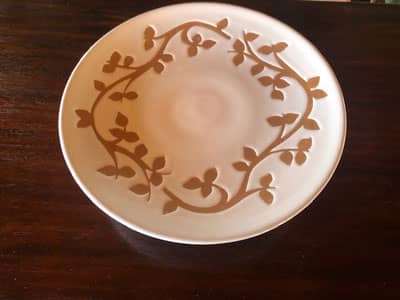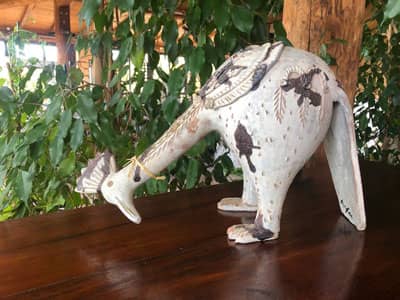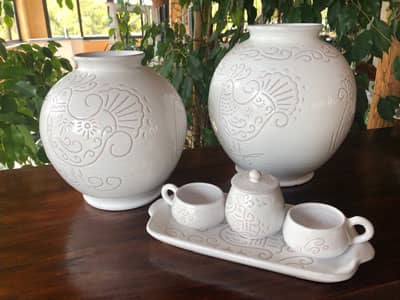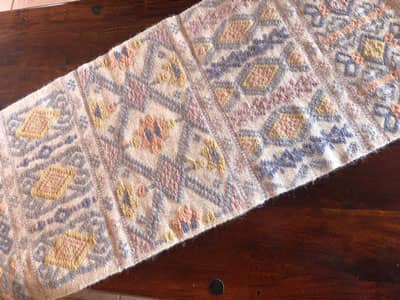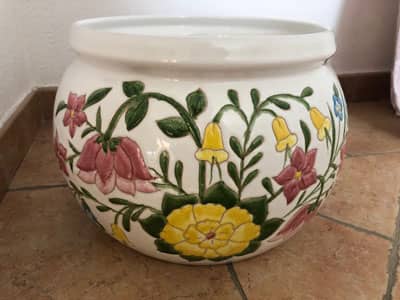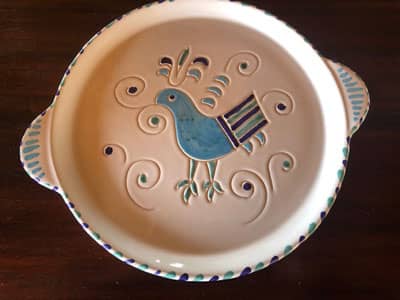 We also love our Nule carpet, which tells you about another art, that of weaving, rooted throughout the island. The weavers of Nule make these rugs in Sardinian wool with an ancient technique that uses the vertical loom and knowledge handed down from generation to generation.
And finally, we also consider the scents you will breathe as a valuable piece of the offer we provide in our relais. We have no merit in this, nature was generous: myrtle, lavender, thyme and helichrysum, which supply the suggestive bonfires at the festival in Lu Fuculoni, the Mediterranean scrub here will give you an unforgettable olfactory experience.
Gallura and the surroundings: tailor-made travel tips

---
Another feature that makes a boutique hotel the prefect choice for the traveler is also the knowledge of the surrounding areas of the owners. We like to tell about and share with you the places and experiences that this area of Sardinia offers, for whatever idea of vacation you have: lost in nature, practicing or engaging in new sports activities, along cultural path and traditional island festivals, or simply in total relax.
On the page What to see in Sardinia? 6 Excursions from Barbagia to Bidderosa you can find some of the experiences and places that we can talk to you about or give some advice and also help you plan your field trip.
Remaining in the area of Porto San Paolo and San Teodoro, along with the islands of Tavolara and Molara that draw our skyline, the possible beaches and accesses point to the sea are countless. Starting from the nearby beach of Porto Taverna to Cala Brandinchi, choose as one of the most beautiful beaches in the Mediterranean, passing through Cala Girgolu, we can suggest you the less visited coves, or may be help you organize a kayak trip to Sassi Piatti, a horseback ride on the beach of La Cinta or a boat trip.
For enthusiasts or beginners, we can book the Puntaldia golf course, a nine-hole course overlooking the sea, where you can enjoy your favorite sport in close contact with nature. Or we can simply guide you on one of the many nature tracks we love, from the Costa Corallina path to the Path of the Hawks and the San Teodoro lagoon, where you can admire the flamingos ('sa genti arrubia', literally the red people, as we call them) to which we have also entitled our small relais.
This is our idea of a boutique hotel, a love story with the excellences of the region, to offer to our Relais' guests an authentic experience of Sardinia.
Get in touch to tell us all about your ideas for a tailor-made holiday: if you reveal us your needs while booking, we will do our best to satisfy them and, with a little notice, we can offer you a better service even in the high season.